I welcome you to the Satya Family and Satya Group of Institutions at its main campus 72 km Stone, NH-2 Delhi Mathura Road, Mitrol, Faridabad-121105 (Haryana).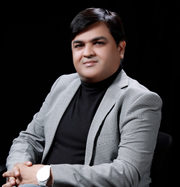 I am sure that Training at Satya campus will equip you better to deal with future challenges by empowering you with knowledge, discipline and courage. Our goal is to ensure comprehensive and contemporary education in Business and Technology which will enable you to be a part of employable technical work- force of our country. This will be achieved through various initiatives which we have started in our campus. These include high quality education, modern teaching methodology and a serious programmes of social outreach. Continuous assessment, personality development and encouraging innovation  are some of the outstanding initiatives at Satya.
India, our country is undergoing huge transformation and is emerging a global player in Business and Technology. You will very soon become part of the emerging knowledge society of India and contribute to the national development as technocrats of future India.
Research and development remains a principal goal to be pursued. We have encouraged our faculty and Master's Degree students to work on research projects in collaboration with other reputed academic institutions and  industry. The research at  Satya ensures immediate application of the results and    contribution in fastracking  Socio- economic advancement of our society.
I am sure you will enjoy your stay  with satya family in days to come.
Wish you all the best,
Mahesh Kathuria,
Chairman,
Satya Group of Institutions